[China Instrument Network Instrumentation Industry] According to the Beihai Municipal Government of Guangxi, from August 22 to 23, the Guangxi Beihai City Water Meter Verification Special Assessment Examination and Assessment Team performed a special measurement authorization assessment review of the meter verification center.


Assessment review meeting site

It is understood that Beihai City Water Supply Co., Ltd., which is located at the Beihai Water Meter Verification Center, is a state-owned medium-sized enterprise that integrates the production, sales, service, and diversified operations of tap water. The company has repeatedly won the Beihai City, the autonomous region advanced units of spiritual civilization construction, has won the nation to create a civilized industrial demonstration sites, the establishment of the national civilized industry work advanced units, the national "Ankang Cup" winners, the national water conservancy unit and other honorary titles.

The water meter as a compulsory inspection and measurement instrument for trade settlement is a compulsory inspection and measurement instrument prescribed by the state. The accuracy of its measurement is directly related to the legitimate rights and interests of water supply enterprises and consumers, and it is also an urgent requirement for establishing fair trade and building a conservation-minded society. In order to implement the compulsory verification of water meters and effectively improve the level of water meter verification, the Beihai City Water Meter Verification Center carried out a number of tasks. At the beginning of 2015, the Metrology Center carried out examinations for measurement inspectors. The content of the assessment is mainly the basic knowledge of measurement and professional knowledge of water metering verification. Through the examination of the measurement inspector, the meter verification staff will be better able to grasp the methods and principles of water meter verification to ensure the accurate metering.

On the day of the visit, four people from the assessment review team conducted an inspection of the water meter verification center including software, hardware, and calibration capability verification tests. The Beihai City Water Meter Verification Center was well-prepared, and passed the software and hardware assessment materials inspection, calibration ability verification test and three assessment meetings. The 2016 water meter special authorization review review assessment was passed. Water meter special authorization review review assessment has played a very good role in the work of the water meter verification center.

Small size plastic injection moulding machines specially produce high procison mini Plastic Parts with fast response, stable quality.

It is widely used in food packaging industrial like Plastic Spoons, knifes and forks.

And also widely sued for stationary industrial like pens.

Vertification of many year's market application, optimal combination configuration, stable, reliable and durable system with the characteristics of high efficiency, energy saving, low voice and strong power.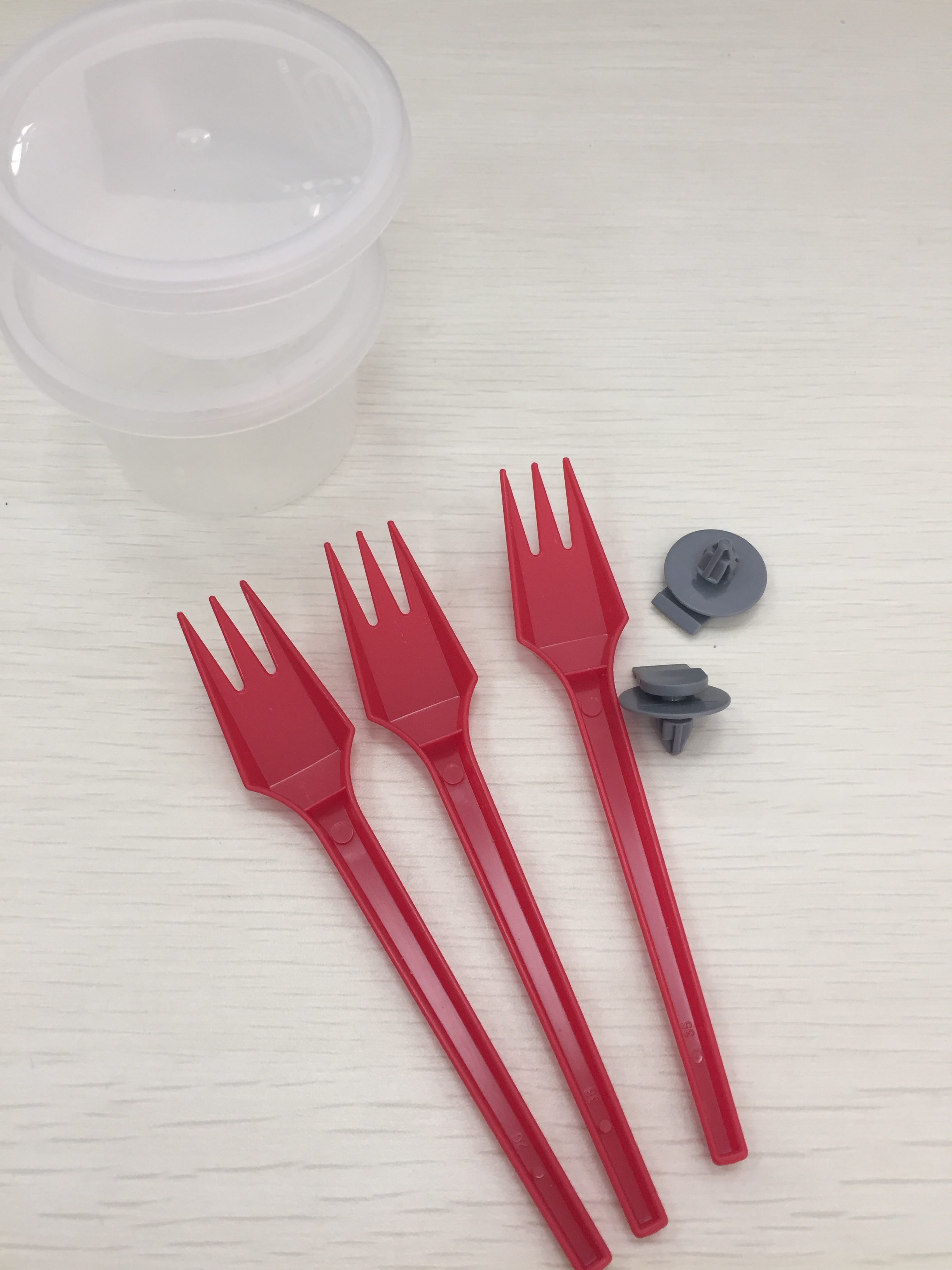 Small Plastic Parts Making Machines

Small Plastic Parts Making Machines,Small Plastic Parts,Small Plastic Parts Mould,Making Injection Molding Machine

Ningbo Tongyong Plastic Machinery Manufacturering Co. Ltd. , https://www.tongyongmachinery.com